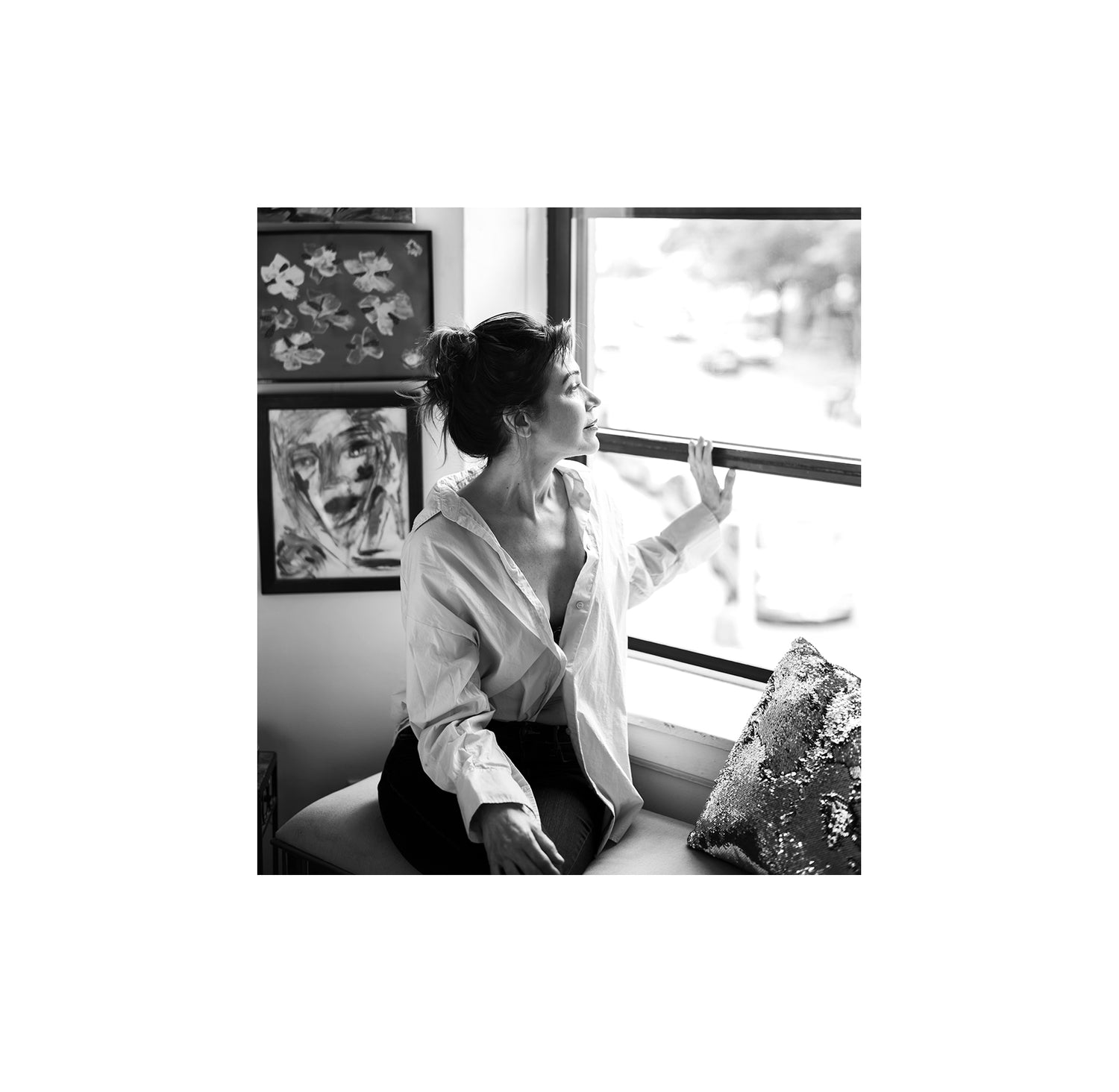 rhe de ville, new york city, september 2023
photo by Kevin Swift
my story
January 14, 2015, my life changed forever. While the backstory leading to this turning point is long and winding, I'll start from the day it happened.
On that grey, wintery Wednesday afternoon in New York City, an unexpected, persistent, yet gentle impulse was nudging me to pick up a brush and start painting. Having never had any formal art training before, this urge was most peculiar. But once I stopped wondering why and instead surrendered to it, what then followed was an outpouring of pure, effortless, organic, artistic expression that felt oddly familiar and can only assume was finally ready to be realized at this point in my life.
And for the first few years it was flowing nonstop. I got out of the way and felt more like a vehicle being taken on a literal and figurative joy ride. As the evolution continued I grew more confident in trusting this inner guidance. Conceiving of and painting Trump debating Big Bird in mid-2015 was a whimsical surprise, especially considering he wasn't even the presidential candidate at that point. Trump, that is. To then have it appear on the cover of New York Times years later was most surreal. 
I've always been visually oriented, with a deep appreciation of aesthetic beauty. In 2009 I found a niche photographing the rapidly expanding social media market, as everyone was now online and needed professional photos.
I am the ninth and youngest child born into a musical household of 11 members. Not knowing otherwise, I just assumed my parents and siblings also "saw" music as colors and rhythms turn into optical patterns in their mind's eye. It was only until I began to paint, decades later, did I even learn of the concept of "synesthesia".
Because everything since that January 2015 day was far from conventional, how I then shared my artwork was as well. I began hosting soirees at my apartment in New York City, a resident since 1987. My floor-to-ceiling hanging displays of fresh, new (and nearly) 100 works resulted in selling a significant amount of art: attracting new collectors and a momentum of interest via word of mouth.
Then, in March of 2020, when Covid-19 shut down New York City and the world, my ride took a bit of a detour. No more social anything for a while, so I sharpened my artistic proficiency and explored alternative options in how to remotely exhibit and sell my art in the new normal.
RHEvolution Art is an opportunity to offer, share, and connect on a larger scale. Whether a place for patrons to keep an eye on pieces to add to their collection, or for new eyes to be introduced to my work, I look forward to the adventures that await as I head, heart first, in this brand new direction.
Thank you for joining me!
Gratefully yours, Rhe